How to understand the Snowflake
The Snowflake is a visual summary of the 30 checks from our company analysis and gives you an instant understanding of company's investment profile, helping you quickly decide if it is worth researching any further.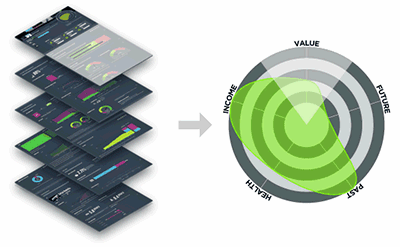 How to read the Snowflake?
While it's colour changes from red to green depending on how many checks the company passed, a low score in a particular assessment criteria should not necessarily exclude a stock from investment consideration.
Let's look at an example:
Value score:


Undervalued by some measures
Future score:


Expected to grow earnings but not exceptionally
Past score:


Mediocre historical earnings growth
Health score:


Excellent financial position
Dividend score:


Good dividend payer
Good dividend payer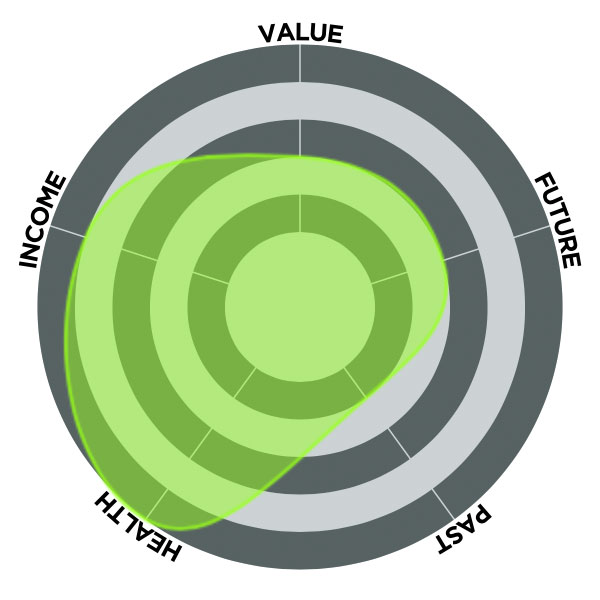 Note: the Snowflake is not a buy or sell recommendation.
For example, a low "Dividend" score simply indicates that from an Dividend point of view, the company may be paying a low dividend, however it may also be experiencing high growth and reinvesting cash in growth initiatives.
More Snowflake examples:
Good dividend payer
Great dividend payer in an excellent financial condition. Moderate value and growth potential.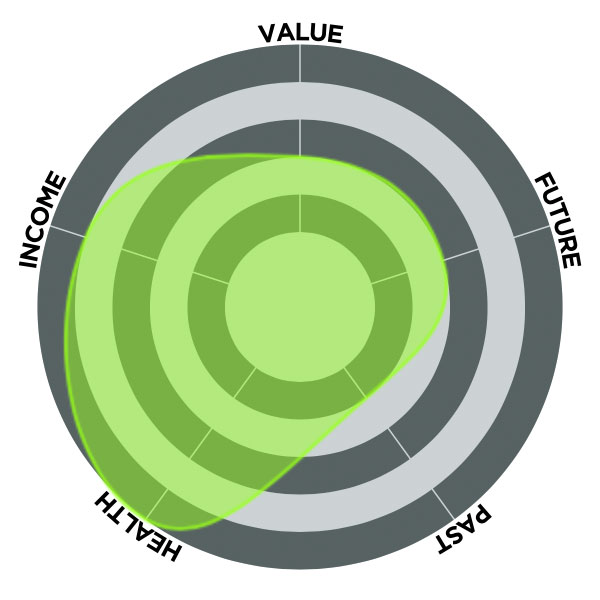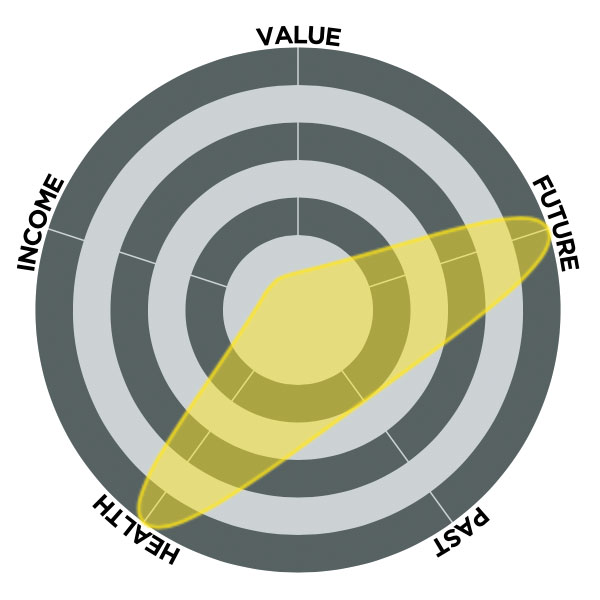 High growth company
Great growth prospects along with an excellent financial condition. Not undervalued or paying any dividend.
Undervalued company
Undervalued based on the current level of earnings but very high level of debt and no dividend or future growth prospects.